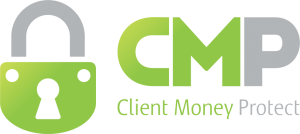 Madeley Properties is a member of the Client Money Protection scheme (CMP)
CMP is a Client Money Protection Membership Scheme for Property Agents to protect their clients' money against the theft or misappropriation of the client money by the Member's owners.
Madeley Properties is proudly offering coverage through the CMP scheme to its clients so as to guarantee their peace of mind when moving into a new property, pledging a deposit or making advance payments.
Membership of the CMP is a legal requirement for all letting agents in England, yet at Madeley Properties we aim to offer the maximal protection available in the market even before legislation has come into effect.
CMP provides a 'financial guarantee' to pay claims when one of its Members misappropriates the client monies or in case it goes into liquidation. CMP insures its liability to meet this guarantee with an 'A' rated global insurer authorised and regulated by the Financial Conduct Authority in the UK.
As a CMP Member, Madeley Properties keeps in force a comprehensive Professional Indemnity Insurance covering matters of negligence, due diligence and civil liability.
To find out more about how CMP safeguards your rights as a Madeley Properties client, please call us on 020 7998 6465 or drop an email here.