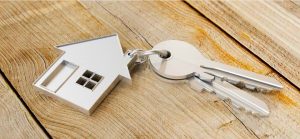 We appreciate that finding a new home can be a stressful process, so when you are searching for a property through us we take time to understand your needs and accompany you to every viewing. Our involvement does not end once you have found your home. We will contact you once you've moved in and keep in touch throughout your tenancy. At Madeley Properties, we seek to build long-term relationships with our tenants.
Finding a property
The first step is to contact us to provide brief details about yourself and about the accommodation you require. We then search our database for suitable properties for you to view. If the property is not needed at that time, we will record your details so that we can contact you as suitable properties become available. It is wise to start looking about a month before you wish to move, to ensure you find the property that is right for you.
Viewings
Viewings will be arranged at times to suit you, including evenings and weekends, and you will be accompanied by a member of staff, who can give advice and answer any questions you may have.
Reserving the property
Once you have decided on a property, you will need to pay a holding deposit.
References
As a minimum, we will require satisfactory references from your employer and a previous or current landlord. We may also require a personal reference, and sometimes a guarantor in certain circumstances; in addition, a credit check will be undertaken.
Rent
Rents are normally quoted calendar month and payable monthly in advance and normally set up by standing order at the beginning of the tenancy. The tenant is responsible for Council Tax, Water Rates, Gas, Electricity, and Telephone costs unless arranged differently before the start of the tenancy.
Make a Security Deposit with Peace of Mind
The Security Deposit is paid by the tenant and registered with Deposit Protection Scheme (DPS), which is one of the Government-approved schemes. Madeley Properties opts for the DPS custodial track, which means your funds are held with DPS rather than with us as agents. In accordance with DPS, as soon as we receive your deposit, we transfer the funds to this independent body so it can only be used for the residential purpose for which it was forwarded. A formal certificate is issued by DPS confirming the protection of the tenancy deposit within 30 days of moving in.
Your Security Deposit will be returned to you as soon as you have vacated the property and following an inventory check-out inspection.
DPS will also send you a Deposit ID and Repayment ID. This will ensure prompt response whenever you make an inquiry.
You will be able to view your deposit online during your tenancy period.
The Pavilions,
Bridgwater Road,
Bristol
BS99 6AA
0330 303 0030
DPS web access: https://www.depositprotection.com/im-a-tenant/
1st Floor, Premiere House,
Elstree Way,
Borehamwood,
Hertfordshire,
WD6 1JH
0333 321 9401
 For further details, please visit: https://www.mydeposits.co.uk/wp-content/uploads/Information-for-Tenants-Leaflet-Custodial.pdf